Trusted by businesses and organizations around the world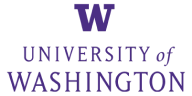 Why is it crucial to back up Microsoft 365 data?
Your important data stored on Microsoft 365 can also be at risks of accidental deletion, malicious deletion, or natural disasters.Are you prepared to recover quickly from these events?
85% of organizations using Microsoft 365 suffered breaches in the last 12 months, according to a research by Egress that interviewed 500 IT leaders and 3,000 remote-working employees.
Learn more
We recommend that you regularly backup Your Content and Data that you store on the Services or store using Third-Party Apps and Services.
- Microsoft Services Agreement
Learn more
Benefits at a glance
Cost saving
Run unlimited backups at no extra cost of software licenses.
Easy deployment
Quickly set up a safe and secure backup environment.
Scheduled backups
Perform backups when convenient, ensuring data protection without disrupting business operations.
Flexible file versioning
Keep as many file versions as required and restore them when needed.
Efficient storage
Save space and bandwidth with single instancing and block-level deduplication.
Granular recovery
Restore emails, mailboxes, SharePoint sites, and more, while retaining original access permissions.
Get started
Take the first step to secure your Microsoft 365 data with these recommended models.
General purpose storage
Create a versatile and cost-effective storage solution platform for your business.
High scalability
Store petabyte-level datasets and data warehouses with highly expandable enterprise storage solutions.
Got questions?
Get a personalized demo and recommendations from our solution experts
Explore more with these resources